At the Center for African Studies
We work collaboratively with our constituents to investigate, narrate and celebrate global African life and cultures.
Title

Preparing the next generation of students in the new global age
Body
The Center works with other units to promote the study of Africa as widely as possible. Such efforts include arranging visiting appointments for scholars on Africa, providing for visiting lectures, mentoring students, developing teaching aids, and organizing seminars, conferences, and symposia where people can exchange ideas. Browse our library of signature talks.
Title

Explore our graduate programs
Body
The graduate program in African Studies includes a two-year master's program, a joint MA in African Studies and an MS in Library Information Science, as well as a graduate minor open to all master and doctoral students. The program exposes students to many facets of Africa and to many ways of looking at various issues relating to the continent from an interdisciplinary perspective.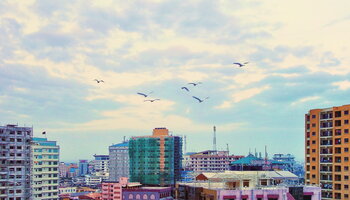 Introduction to Modern Africa
Modern Africa has sustained the world's most rapid and profound changes following centuries of the Atlantic slave trade and colonialism. The African continent saw its social systems, economic structures, political organizations, and religious and cultural practices profoundly transformed by centuries of European imperialism.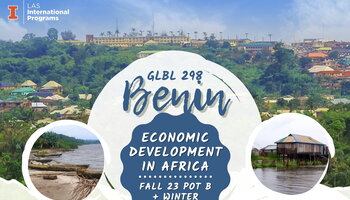 Seminar Abroad: Benin
This course seeks to investigate current and past approaches to the "Africa development problem" and challenge preconceived notions of development and globalization in the context of Benin; students will examine impacts on local individual actors and the variety of ways in which these realities are navigated.
Body
The Center for African Studies is part of the Illinois Global Institute (IGI), which was established in 2019 as the home of the university's area and global studies centers and thematic programs.